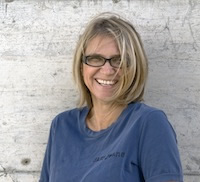 Jara's professional experience includes projects completed in collbaration with several architectural firms in Minneapolis and Houston in the United States of America, and in Lausanne, Switzerland. Jara is registered architect in Texas and in Switzerland, she has become LEED (Leadership in Energy and Environmental Design) accredited professional in 2004. Upon the relocation to Switzerland in 2006, she obtained the certification for Minergie/Minergie-P, higher quality of life and lower energy consumption standards for buildings in Switzerland.

In addition to architectural practice, she was a regular juror in panel critics in architectural design studios at School of architecture University of Minnesota, University of Houston and Rice University, Houston, USA.

Her projects have been recognized with Honor and Merit Awards from AIA Houston. Jara's work and design concepts are dedicated to design solutions which are cost effective and environmentally responsible. She is working with clients to achieve high quality individualized design, often with limited budgets. Her attention to details, explorations of materials and structural design led her to be recognized in professional field. Last five years she was working on renovations projects of historical buildings.